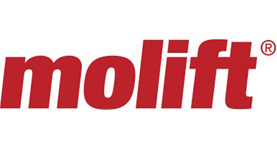 We are service partners of Etac R82 / Molift - medical aids specialist for the safe, comfortable and efficient lifting and transfer of persons.
Go to service area
PhysioNova – Health Care Has a Name
The family company PhysioNova GmbH has been developing, producing and distributing rising beds for more than 20 years - the development of the beds has been designed in close cooperation with those affected and nurses since it was founded. PhysioNova was the first manufacturer to manufacture rising beds as well as nursing beds as standard.
PhysioNova products are used in hospitals, retirement homes, rehabilitation centres and in the home. The outstanding functionality of our products sets new standards in the field of care and enables personal care procedures – in this way PhysioNova helps to ensure quality of care on a long-term basis.